Melbourne, Australia
16-19 October 2019
Our Global Growth, Global Mindset event is set to launch a new era for our business as we expand our global footprint and operational outlook.
GNS19 will bring together thought leaders already delivering success on a global scale, with our own leadership team to inspire, grow and develop our perspectives across the globe.
Strengthening our network and growing our business opportunity remains our focus.
GNS19 is our chance to harness our success and challenge new possibilities for our future.
Our sessions are now shaping up to create an exciting event.
Each educational topic, workshop and guest speaker has been chosen to create a high value event – where all delegates will contribute and take away key learnings to benefit business in your region.
Further updates on our agenda will be posted as the event draws closer, and as things change and evolve.
Global Welcome Broadcast Worldwide
Speaker: Jeremy Steele
Connecting our Network, Sharing our Knowledge
Speakers: All Heads of Country
Reskinning Aussie success: Becoming a Global Beauty Brand
Key note speaker: Aesop Founder Dennis Paphitis
Beyond the Holter: Growing Our Sales Opportunity
Speakers: Chief Strategist Josh Casey, CTO Asaf Ziv
Medical Leadership
Speaker: Medical Director Dr Harry Mond
CardioScan in Action: BeatBox Saas
St Vincent's Hospital Tour
BeatBox 3: Our Technology RoadMap
Speaker: Chief Technology Officer Asaf Ziv
What Success Sounds Like
Key note speaker: Board & former CEO Cochlear Institute,
Chairman OncoSil
The Success Mindset: Coaching Winners
Key note speaker: Professional Mentor Ben Crowe
Thought Innovation Workshop
All delegates participate in new ideas & strategies workshop
Stories with Heart that Could Change Your Mind
Speakers: CEO Jeremy Steele, CMS CEO Rudy Watkins
Our Global Brand (Brand education & standards)
Speaker: Global Marketing Manager Chelsea Cunningham
"As you grow in scale,
it's important to grow
in substance too"
Aesop Founder
Our first confirmed key note speaker at GNS19 is Aesop Founder Dennis Paphitis, who will share his perspective on growing an Australian skin care brand in a global success.
Originally a hairdresser, Dennis launched Aesop in Melbourne in 1987, and the business has since grown to about 220 points of sale across 50 countries worldwide. In a rare interview with Sydney Morning Herald a few years ago, Dennis said he took a global approach to every aspect of the business.
''There is a system and a method for every process in the company,'' he said. ''From the approved toilet paper used in our bathrooms, through to the way a parcel is wrapped.''
Even the finance department, he says, has approved colours it can use for graphs and matrices. ''Why make something ugly when it can be interesting?'' he reasons.
Paphitis has meticulously stage-managed the brand - in a fastidious yet understated manner - since he launched the business from his former Armadale hair salon in 1987. ''We labour over seemingly inane decisions,'' admits the son of Greek hairdressers, who grew up in St Albans. ''We work to make things appear effortless and as though they just happen. But actually, there's a great deal of energy involved.''
Aesop first sold a stake of the company to Harbet Australia Private Equity, to fund growth – and went onto sell a 65% stake in its business to Brazilian direct-sales cosmetics company Natura Cosméticos for US$71.6 million (approx. AUD $100 million). Natura took total ownership in December 2016.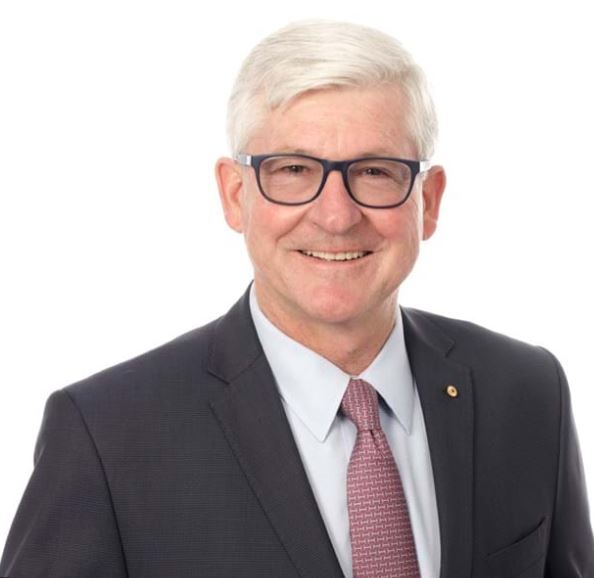 Board & former CEO Cochlear Institute
Chairman OncoSil
We are pleased to announce another remarkable key note speaker in Dr Chris Roberts AO – the current Board member and former CEO of Cochlear Limited and current Chair at OncoSil Medical Limited.
With more than 35 years experience in senior positions, Dr Roberts is truly a force within the global and Australian medical device industry.
Under his leadership, Cochlear was recognised as one of the world's most innovative companies by Forbes in 2011, and as Australia's most innovative company in 2002 and 2003. Today, Cochlear holds over two-thirds of the worldwide hearing implant market with more than 250,000 people receiving one of Cochlear's implants since 1982.
Dr Roberts is currently Chairs OncoSil Medical Limited, which focusses on Interventional Oncology in the pancreas and liver. It has developed a medical device called OncosilTM, which is progressing towards product commercialisation. The device is currently undergoing clinical studies globally, with results being used for regulatory submissions in the EU, USA, Australia and Asia.
Dr Roberts is currently also a member of Innovation Science Australia; Jobs for NSW and Monash University Industry Council of Advisers. He was also Chairman of Research Australia 2004 – 2010.
Global Leadership Mentor
Our third confirmed speaker is former Nike's International Director of Sports Marketing, Ben Crowe, who has now moved onto coaching high performing athletes like current world number 2 Australian tennis player Ash Barty.
Others like Andre Agassi and Michael Jordon are among those Ben has mentored, along with some of the world's leading organisations like Toyota, NIKE, Ernst & Young and Facebook, among others.
The secret of success for such individuals like Roger Federer lies in gratitude, humility and humour, according to Ben.
A renowned expert in developing Connection, Ben is recognised among the world's most inspiring and relevant speakers of our time, with a focus on often counter intuitive principles behind successful teams and leaders - unpacking purpose, connection and performance mindsets.
Known for using story to highlight the principles of "Connection" mindset, Ben shares with audiences how to embrace vulnerability, imperfection & self-worth, and challenges perspectives towards themes such as:
• Expectation vs Appreciation
• Resume virtues vs Eulogy virtues
• Extrinsic motivation vs Intrinsic motivation
• Achievement vs Fulfillment
• I vs WE and person vs persona.
Aside from our formal GNS19 agenda, we have planned plenty of time for you to catch up on other tasks, spend time getting to know each other and enjoy all Melbourne has to offer. Be sure to plan time in for the following events.
Opening Dinner
Wednesday 16 October
At the end of Day 1, we'll host an Opening Dinner to allow delegates to unwind, enjoy some of Melbourne's fine fare, and spend time getting to know each other.
Venue and details TBC.
Social Event
Saturday 19 October
A special team event is being planned for
Saturday 19 October.
More information coming soon.
Where you'll stay
Delegate accommodation
Delegates will be staying close to CardioScan's head office in the leafy Melbourne suburb of Camberwell, just 5 minutes walk away. The 4.5 star serviced apartments are on the doorstep of the area's many cafes, restaurants, markets and boutiques.
Accommodation details:
Camberwell Serviced
Apartment Hotel
85 Camberwell Rd
Hawthorn East VIC 3121
More info
How to get around
Transport
Getting to the Hotel
Use Uber Business to get to your hotel. Contact Alicia to set up your account: Alicia.Bennett@cardioscan.com.au
Getting Around
Myki travel cards will be provided for access to all Melbourne trains, trams and buses.
Trains
Melbourne city is 15 minutes by train from Camberwell Station - a 750m and 12 min walk from our office.
Trams
Tram 72 goes right through the heart of Camberwell.
To get anywhere, you can use our Public Transport Victoria Journey planner: https://www.ptv.vic.gov.au/journey/
What's to see?
Must-do Melbourne attractions
Melbourne has been heralded as the World's Most Liveable City too many times to count – until 2018, it had held the top ranking for seven consecutive years! There's no shortage of things to do and see.
Eureka Tower
National Gallery of Victoria
Queen Victoria Markets
Royal Botanic Gardens
St Kilda Beach
Federation Square
Melburnians obsession with food has allured some of the world's best chefs and incredible local provedores. Foodies wanting to dine on finer fare should book well ahead of their visit.
Here are some ideas for something special. For other dining ideas and budgets, there's no end of choices and international cuisine.
Try one of these sites:
Dinner by Heston
Heston Blumenthal, Southbank
Tipo 00
Andreas Papadakis, Luke Skidmore, Alberto Fava,
Little Bourke St, Melbourne
Ginger Boy
Teage Ezard, Crosley St, Melbourne
Chin Chin
Flinders Lane, Melbourne
Grossi Florentino Restaurant, Grill & Cellar Bar
Guy Grossi, Bourke St, Melbourne